Mission
The Crossfire Foundation is a
Christ-based organization dedicated
to empowering women, children and
families caught in the world's crossfire
to lift themselves out of poverty,
persecution and degradation through
educational and spiritual programming
and community connection.
Focus
We bring the Light and Hope of Christ
to women, children and families in
need, planting seeds of change through
education, and nurturing that change
through spiritual growth and faith
International
Crossfire works in some of the most
impoverished regions of the world where
many are persecuted and marginalized
because of their faith and culture.
U.S.
Crossfire teams up with individuals, churches
and other faith-based non-profit organizations
to work in at-risk communities, where many are impacted by poverty, homelessness,
and addiction.
International Programming
Enlighten Learning Center Model
Through scholarly research and years of practical experience, we found that before women in
marginalized communities can contemplate positive change for themselves, their families and
communities, the following basic needs must be addressed.
The Enlighten Learning Center Model consists of two distinct
programs that address these needs head on.
1
Project Sparkle
Early Learning Program
2
Skill and Personal Development
Program for women
Project Sparkle Early
Learning Program
We plant seeds of change in each commu-
nity, offering its youngest members the
educational and spiritual foundation to help
them succeed in school and life. This pre-
school and kindergarten program provides
early enrichment and educationto prepare
students to matriculate and excel in their
ocal elementary schools.
Everything is provided for the children,
including school supplies and a healthy meal
each day, something that may be a struggle
for their parents to provide at home.
Skill and Personal Development
Program for Women
Bi-weekly meetings enable mothers of
Project Sparkle students to come together
with teachers and staff to discuss the education
of their children. At the same time, these
meetings also present an opportunity to
provide women with an understanding
of who God created them to be.
They also provide an opportunity for
women to receive basic skill training with
special curriculums in health, language and
business — all things that can lead to
income generation. In addition, these gatherings
foster personal and spiritual growth that
can create positive change throughout
entire communities for future generations.
U.S. Communities
We work alongside our church partners
to provide support for their community
programs. We also offer our U.S.-focused
Journey program to our partners and
their constituencies.
Journey Program: This multi-level program helps Christian women find their
purpose under God, preparing them to
work as a Light in the World, as they spiritually connect with each other to share
the love and liberation of Christ. The
Journey program process also provides
an opportunity to serve locally, nationally
and internationally, by walking alongside
vulnerable women and children in the U.S.
and around the globe.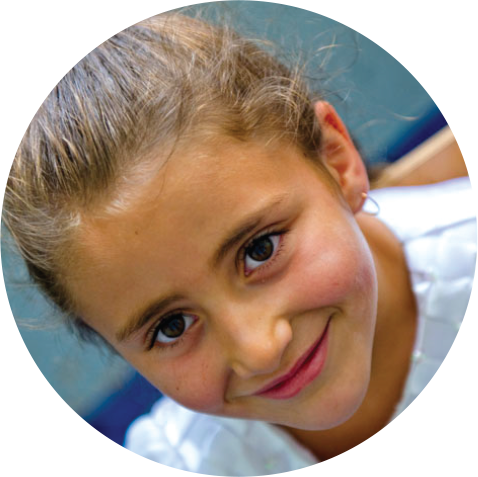 Ignite Change
Working in some of the world's toughest places, our teams on the ground
need your help, as do the women, children and families caught in the
crossfire. Your prayers, support and donations are a source of courage,
hope and strength. They enable our hands-on educational and spiritual
programming to take root, lifting up communities and bringing the Light
and Hope of Christ to the people who need it most.
Become a part of our Crossfire Community!
Crossfire Leadership
Regional Directors